Contact Forged Design – The Trusted And Reliable Service Provider at
At Forged Design, we offer our clients a customized metal fabrication to provide them with exactly what they want. Contact us today for details.
Discover the Beauty of Custom Metal Work
At Forged Design, we're more than just metal workers – we're artisans, craftsmen, and visionaries.
Our journey began with a mission to redefine the standards of metal craftsmanship in the GTA, and we've consistently exceeded expectations ever since.
With a passion for precision and a commitment to creativity, we transform raw metal into breathtaking masterpieces that adorn homes, businesses, and public spaces throughout the region.
We thrive on challenges and innovation. Our team of highly skilled artisans is continuously pushing the boundaries of what's possible in metal work, resulting in breathtaking designs that leave a lasting impression. Get in touch today and let's see what kind of metal magic we can work together.
Your gateway to exceptional custom metal work in the GTA.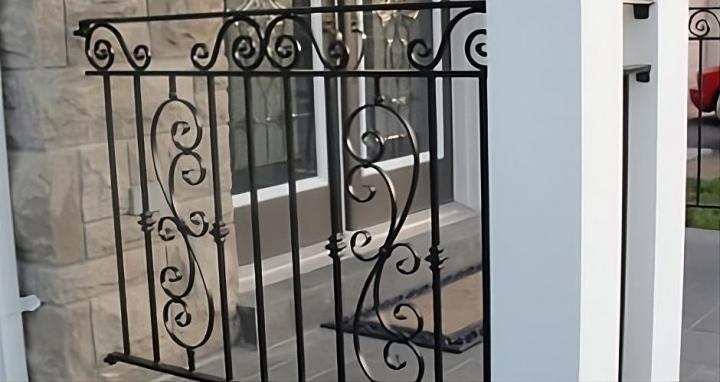 Our Services
Custom Metal Work
Custom Stairs
Custom Railings
Retaining Walls
Custom Steel Doors
Our Guarantees
Quality Craftsmanship
Innovation
Exceptional Service
Timely Delivery
Uncompromising Quality
Every project we undertake at Forged Design is a customized creation, meticulously crafted to match your vision. Whether it's a striking metal sculpture, an elegant railing, or intricate architectural accents, we take pride in crafting pieces that are uniquely yours.
Quality is the hallmark of our work. We blend traditional metalworking techniques with the latest technology to ensure that every piece we create is not just beautiful but built to last.
Elevate your space with custom metal staircases, railings, and decorative elements that combine aesthetics with functionality.
Our friendly and knowledgeable team works closely with you, offering guidance, transparency, and unwavering support from concept to completion. Call us today!
Our services bring your designs to life.