Contact Forged Design – The Trusted And Reliable Service Provider at
Welcome to Forged Design, where we specialize in crafting exquisite custom metal stairs that add a touch of sophistication and functionality to your indoor and outdoor spaces in the GTA.
Elevate Your Space with Custom Metal Stairs
At Forged Design, every set of custom metal stairs we create is a masterpiece, meticulously tailored to your unique needs and design preferences.
Whether you envision a contemporary indoor staircase or an elegant outdoor structure, we make your vision a reality.
We thrive on innovation and creative challenges. Our team of highly skilled artisans is continuously pushing the boundaries of what's possible in metalwork, resulting in breathtaking designs that set your space apart.
With our passion for precision and a commitment to creativity, we transform the ordinary into extraordinary. Call us today!
We thrive on surpassing your expectations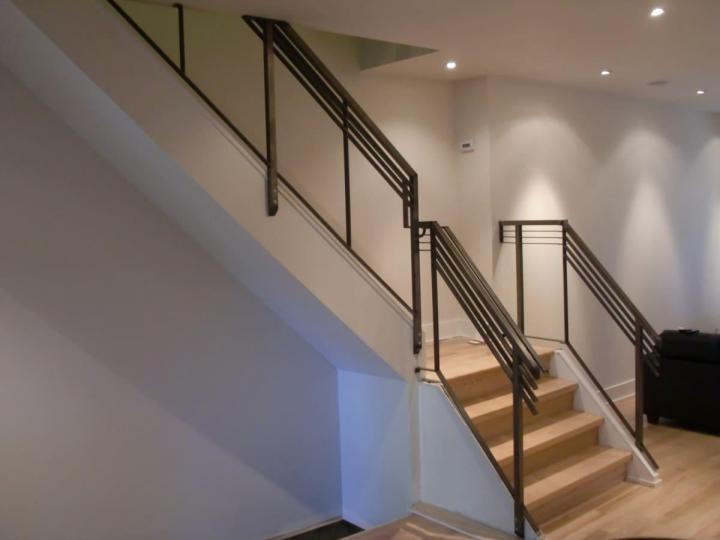 Our Services
Custom Metal Work
Custom Stairs
Custom Railings
Retaining Walls
Custom Steel Doors
Our Guarantees
Quality Craftsmanship
Innovation
Exceptional Service
Timely Delivery
Our Custom Metal Stairs Services
At Forged Design, we're passionate about turning your custom metal stair dreams into reality.
Whether you have a clear vision or need assistance in refining your ideas, we're here to help. You can count on us to : 
Transform the interior of your home or business with striking indoor metal staircases that blend seamlessly with your décor.
Enhance the exterior of your property with durable outdoor metal staircases designed to withstand the elements while adding elegance and functionality.
Our custom metal stairs are not just functional; they're also pieces of art. Elevate your space with unique railings, balusters, and decorative elements that captivate the eye.
Contact us now to discuss your project, request a quote, or schedule a consultation. We look forward to serving you!
Elegant functionality on demand