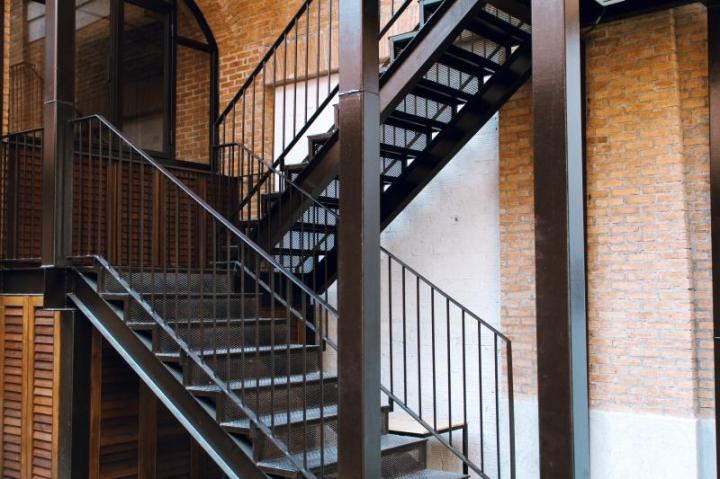 Welcome to Forged Design, your premier destination for exceptional custom railings in Toronto.
Your Ultimate Destination for Custom Railings
For many years now, Forged Design has been the leading name in Toronto for creating custom railings that blend aesthetics with functionality. Our passion for craftsmanship and dedication to precision have earned us a reputation as the go-to choice for architects, interior designers, builders, and homeowners looking to enhance their spaces with stunning custom railings.
Enhance the beauty and safety of your indoor spaces with our custom interior railings. From classic designs to modern masterpieces, we create railings that complement your interior aesthetics. Make a statement with our exterior railings, designed to provide both safety and curb appeal. Our outdoor railings are built to withstand Canada's climate while adding an elegant touch to your property. Call us today to learn more.
Craftsmanship Beyond Compare
At Forged Design, we are committed to delivering railings that are not only visually captivating but also crafted to perfection. Our team of skilled artisans pours their expertise and creativity into every project, ensuring that your railings are a true work of art. We understand that no two spaces are alike, which is why we specialize in crafting custom railings that reflect your unique style and vision. Our designs are as diverse as our clients, guaranteeing that your project stands out from the rest. Whether you desire the timeless beauty of wrought iron, the sleek elegance of stainless steel, or the warmth of brass, we source and use only the finest materials available. We ensure that your railings not only look stunning but also last.
At Forged Design, we turn your metal dreams into reality. Whether you have a clear vision or need assistance refining your ideas, we're here to help. Contact us today to discuss your project, request a quote, or schedule a consultation.