Custom Stairs, North York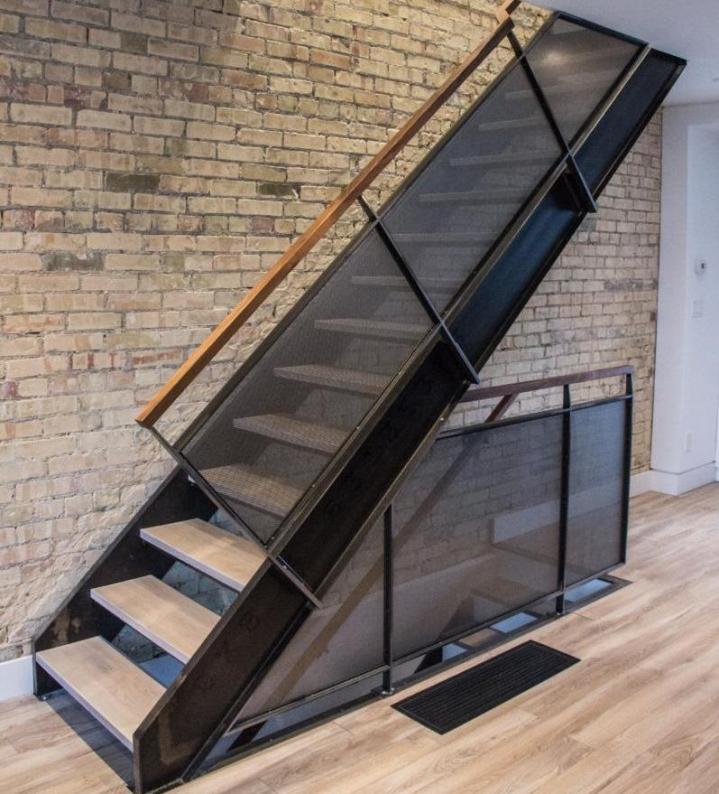 Welcome to Forged Design, where we specialize in crafting exquisite custom metal stairs that add a touch of sophistication and functionality to your indoor and outdoor spaces in North York.
Your Premier Destination for Custom Metal Stairs
At Forged Design, we take pride in producing breathtaking, one-of-a-kind bespoke metal stairs that not only enhance your space but also bear witness to your individual taste and vision. Top architects, builders, and designers in North York turn to us because we have years of experience creating custom metal stairs. Every project we take on reflects the commitment to craftsmanship and passion for excellence shared by our team.
We recognise that your staircase serves more purposes than just being a structural feature; it also serves as the room's main point. To ensure that each project is a real expression of your vision, our custom metal stairs are painstakingly created to mirror your individual style. Get more information by giving us a call.
Our Custom Metal Stair Services
Forge a path to excellence with Forged Design's custom metal stairs in North York. Let us bring your staircase vision to life, creating a functional work of art that stands as a testament to your unique style. We offer:
Floating Stairs: Elevate your space with the minimalist elegance of floating stairs. Our custom designs make a bold statement while maintaining functionality.
Spiral Stairs: Add a touch of sophistication and charm with our meticulously crafted spiral staircases, available in various materials and finishes.
Straight Stairs: Classic and timeless, our straight staircases are designed to blend seamlessly into your space, offering both style and functionality.
Curved Stairs: Make a grand entrance with our custom curved staircases, which can be tailored to fit any architectural design.
And much more.
At Forged Design, we turn your metal dreams into reality. Whether you have a clear vision or need assistance refining your ideas, we're here to help. Contact us today to discuss your project, request a quote, or schedule a consultation.