Why Should You Have Your Stairs Custom-Manufactured?, GTA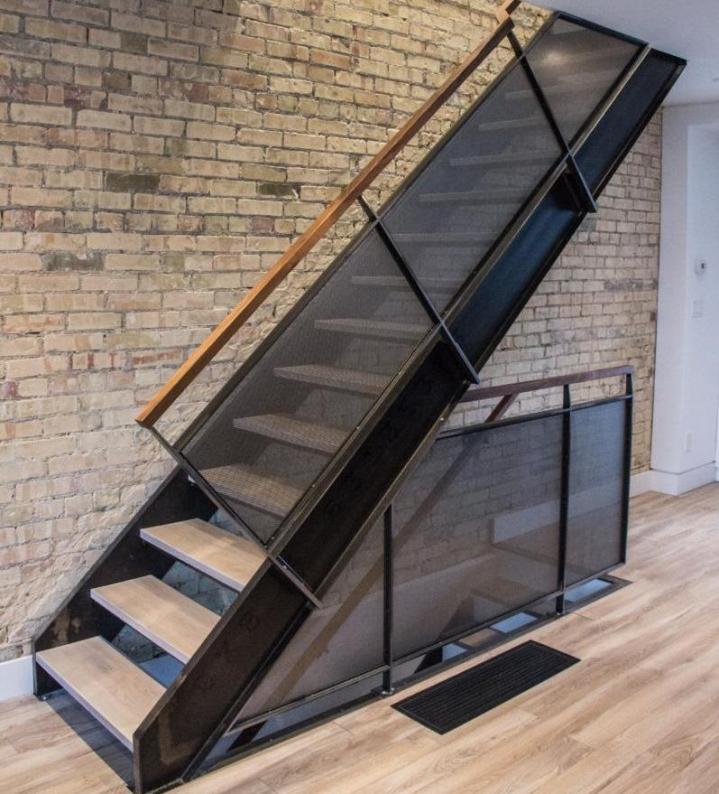 Why settle for a cookie-cutter staircase when you can have a one-of-a-kind masterpiece? Forged Design's skilled artisans can turn your vision into reality, crafting stairs that reflect your personal style and elevate the overall aesthetic of your space.
Tailored to Your Space
When it comes to enhancing the aesthetics and functionality of your space, the devil is in the details. One often-overlooked element that can make a profound difference in your interior design is your staircase. Custom-manufactured stairs by Forged Design are designed with your specific space in mind. Whether you have limited room or a grand foyer, custom stairs can be tailored to fit seamlessly, making the most of your available space. Beyond aesthetics, custom stairs can be designed for optimal functionality. Whether you need extra storage space beneath your staircase or require specific safety features, Forged Design can incorporate these elements seamlessly into your custom design.
Express Your Style
Your home or business should reflect your unique personality and taste. Custom stairs provide an opportunity to express yourself through design, ensuring that your space truly feels like your own. At Forged Design, we understand that every space is different, and that's why we're passionate about creating custom-manufactured stairs that exceed your expectations. Whether you're renovating your home, designing a commercial space, or working on a new construction project, our team is dedicated to delivering exceptional craftsmanship and personalized service. Custom stairs can also significantly enhance the value of your property. A well-designed and beautifully crafted staircase can be a focal point that leaves a lasting impression on potential buyers and guests alike.
At Forged Design, we turn your metal dreams into reality. Whether you have a clear vision or need assistance refining your ideas, we're here to help. Contact us today to discuss your project, request a quote, or schedule a consultation.